70%
Automobile: 70% of manufacturers have implemented or plan to adopt AI-driven predictive maintenance to reduce downtime and enhance productivity.
30%
Manufacturing: ML-powered personalized marketing can increase customer conversion rates by up to 30%
85%
Real Estate: 85% of real estate companies believe data analytics is critical for understanding market trends and customer behavior.
Optimize your data strategy, governance, and security
Process Assessment and Automation Strategy
RPA implementation
Cognitive automation
Bot Monitoring and Maintenance
Data integration and ETL
Data warehousing and data lakes
Big data processing
Data quality & governance
Real-time data streaming
AIML consulting
Custom AI solutions
Predictive analytics
Natural Language Processing
Computer Vision
Ensure data accuracy, consistency, and governance across the organization
Krios' Data & Analytics delivery excellence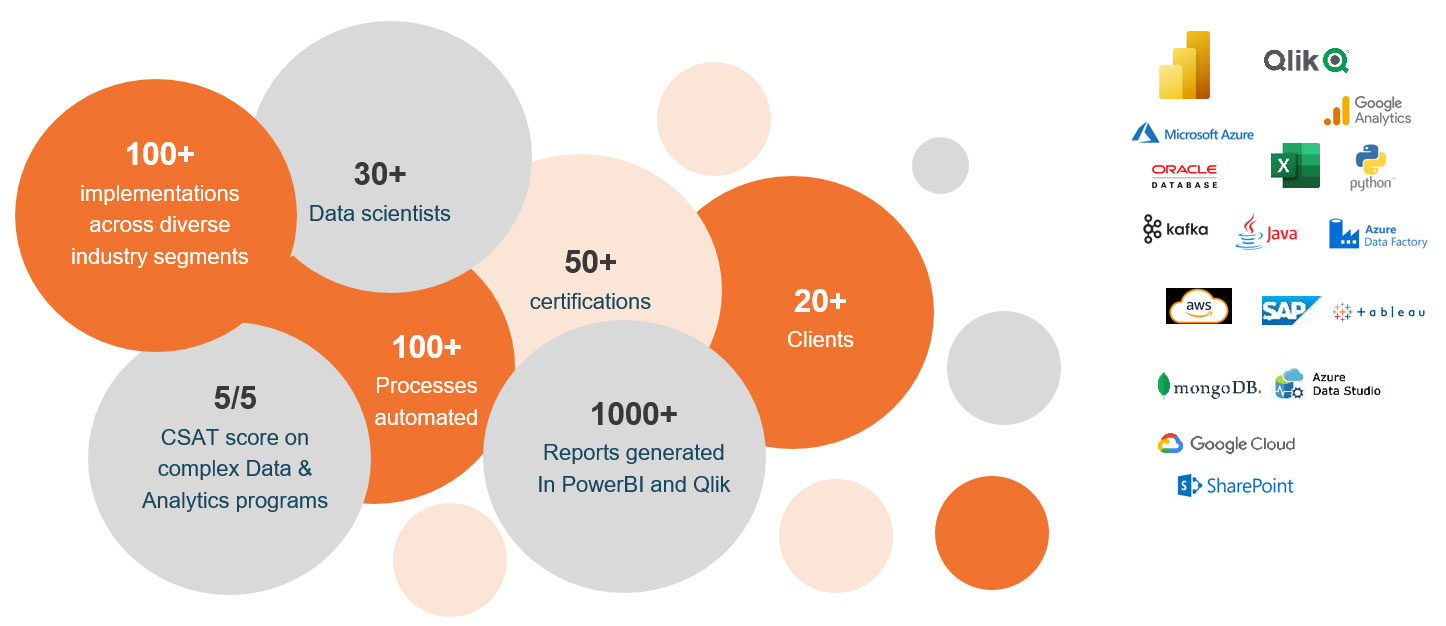 What you can expect working with us
Extensive experience in providing data and analytics solutions to diverse industries.
Tailored solutions to meet unique business needs.
Rapid deployment of solutions to accelerate time-to-value.
Our team ensures that any issues are resolved quickly
A skilled team of data scientists, analysts, and consultants.
Positive feedback from satisfied clients attesting to our excellence.
A wide range of data and analytics solutions under one roof.
Embracing the latest technologies and industry best practices.
Industry specific benefits we offer
Automobile | Manufacturing| Real Estate
Case studies